Hey, I'm Janel Schick and I'm the owner of Salon and Spa De Crist, Lees Summit's premier salon and spa, and I wanted to tell you a little bit about our story. It all started in 2001 whenever I felt a calling to the Lord to open up a salon for him. If you've ever felt a calling in your life or a massive purpose and followed it, you probably found that it was worth following and worth throwing your life towards. So, this is a story about that.
So, if you guys remember 911, that was the time period we were renovating a comic book shop. It was pretty terrifying to know that your country was under attack and that you were opening a business 5 weeks after the towers were hit. It took a lot of faith and kind of a lot of ignorance on my part probably because I may have been too mature even to know that the economy would shift. But, anyway, when you're called, you're called.
The Beginning of Lees Summits Premier Salon and Spa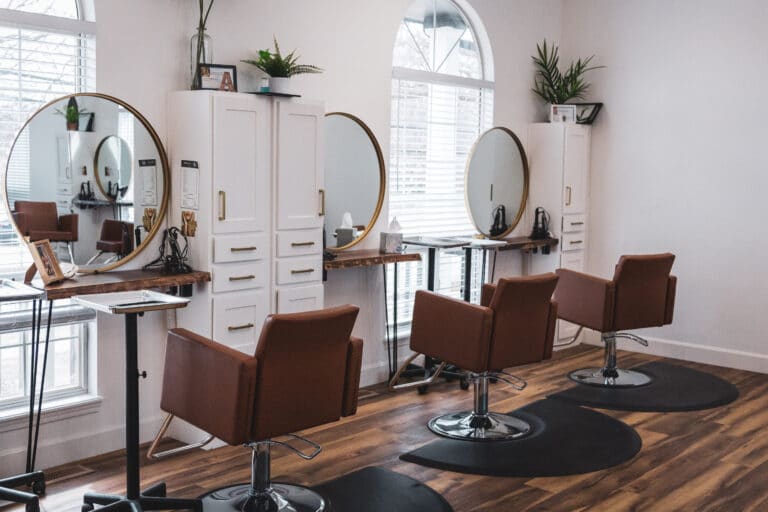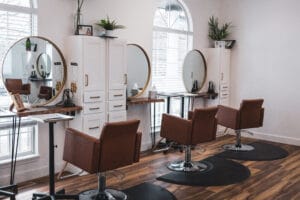 So, in 2001 we opened Salon De Crist and that means Salon for Christ for those of you who don't know what that means. But it also means that we're just a bunch of really great people that love God and we love each other. And it took off and we did some great services, amazing hair, all sorts of hair services that you could name we did it. The hard part was that we didn't make any money. I took home peanuts for about the first 7 years because I didn't know what the heck I was doing as a business owner. I had a lot of fun with people and I was a lot of people's friends, but I was not necessarily a good businessperson. I didn't have a business degree like my mom wished I had, and I had to kind of go through the school of hard knocks.
The Shift from Expensive Hobby to Successful Business
I met a business coach in 2009 who totally rocked my world and completely changed my passion to go from being just a great hairdresser to being a great business owner. So, from that point on I really discovered what it took to have a successful business in an industry where a lot of businesses fail super-fast. And we're looking at our 18-year anniversary of being in business this October, so I feel like that's pretty noted and worthy of a little woohoo.
From that point after meeting my business coach, he actually really showed me what it takes to have a successful business.  I was able to really shift the business from just being an extremely expensive hobby to having the ability to create a place for people to really make money.
So that's always been my passion is not only to have a premier salon with incredible services but to have a place where people love their job and they really feel like they're making a difference and they're able to make money. We expanded in 2010 right after the second recession when the housing market went to crap. That was another brave bold move but like I said earlier, when you're called, you're called so you figure it out as you go, and he leads.
Premier Salon Services for the Lees Summit Community

From that point on it was really awesome because we were able to not only expand in size, but we were able to have all the services that we never could have before. Massage therapy, aesthetics, nails, we doubled hair stations and we went from 6 to 12 so that's all been really extraordinary to see the incredible talent that comes out of our business.
The women that come in and the men that come in, they're like, this is amazing, not only can I get my hair done I can also get a massage I can get facials, I can get my nails done. So, people will literally come in and spend the entire day with us all of the time. So that has been a real give to be able to give like expert master level services to the community and to make it that one-stop-shop.
Faithfulness and Hard Work
We have such a beautiful salon that I'm super proud of. Of course, I can't take any credit for it because my husband is the one who is the mastermind. Between him and his dad, they did all the work every single time I decided to remodel or expand they would be so kind to me. Of course, they would harass me a little bit and then they kindly got to work and made some really beautiful magic happen so I'm super grateful for them and all of their hard-incredible work
Through the years it was pretty incredible to see how God took something that was super small and made it bigger and made it bigger but faithfulness and a ton of hard work made it what it is today and now we have just such a beautiful team and such a beautiful space that I'm super grateful for. I know that over the next season there is a lot more to come so I hope you stay tuned.
Contact Us Today to schedule your appointment for a full day of relaxation and pampering!