The Best Skin Care Tips You Should Start to Follow
Are you looking for some helpful skin care tips? If so, look no further. Salon & Spa De Crist's very own Esthetician dishes on everything you need to know about keeping your face clean, healthy and youthful.
Most people want to have radiant skin with that healthy, flawless glow, but not everyone has mastered the steps needed to achieve that look. If you have struggled with skin that looks dull, oily, or possibly even dry, you might not know what you need to do to get your skin to look amazing. We answer your common questions regarding skin care below plus so much more. 
What are the most essential products for a quick, easy and affordable skincare routine? 
Expert esthetician, Becky, recommends starting simple. Begin with a good cleanser, moisturizer, eye cream, and sunscreen. All other products should build from there. Remember, home care is 80% of your regimen. Salon & Spa De Crist recommends buying your products from a licensed professional for the best results. 
Top skin care do's and don'ts
Avoid using bar soap to cleanse your face.

Bar soap can be extremely harmful to your skin. Remember, facial cleanser is the start of a healthy

skin

 regimen.

Make sure to use sunscreen every day.

We can't stress the use of

SPF

enough. Not only does sunscreen protect your skin from the sun's damaging UV rays, but SPF can reduce the appearance of leathery skin, dark spots, discoloration, and wrinkles. 

Keep your skin in a healthy pH balance.

Making sure the products you use regularly fall between 4.0 and 5.5

pH range

is critical to healthy skin.

An at-home skin care routine is a must.

Your

skin care

routine begins at home. As mentioned before, start simple and then expand. 

Consistency is key.

As with all healthy habits, the key to success is consistency. Keep up with your daily

skin care

regimen and we can assure you that you will see a notable difference. 
How often should I exfoliate?
Many people tend to over-exfoliate. Becky recommends exfoliation once or twice a week, maximum. The goal is to remove the dead skin, but be careful to not impair your skins' barrier. Additionally, always moisturize after exfoliation. Clean, exfoliate, rinse, and moisturize. 
What is the best age to start using anti-aging products? 
Instead of using the phrase anti-aging, we prefer to say age management. As Becky says, we are always going to be aging, so let's embrace the process. Age management doesn't have to be complicated. Esthetics expert, Becky, recommends starting age management during your late 20s. Antioxidants and sunscreen are the two most important products in the age management process. Always work with an esthetician for the best results. 
What is the best facial? 
Keeping a healthy skin care routine includes periodical facials. Salon & Spa De Crist offers a variety of skin therapy services you will love! Our Repechage Seaweed Facial is rich in vitamins, minerals, and amino acids. All facials have the same steps – cleanse, exfoliate, mask, massage, and then finishing products. The seaweed facial is a nourishing facial with the combination of seaweed and vitamin C. Relaxation and revitalization awaits you!
What are the best skin care products? 
When choosing your skin care products, first be sure to know your skin type and the chemicals that best fit. Over the counter products may be affordable, but you also take a chance of a watered down product with too little or too much of certain chemicals. You may feel enticed by some of the products on the market because they make all these wonderful claims or come with all these extra ingredients. Read the labels carefully and do your research. Salon & Spa De Crist's favorite skin care products are from Glo Skin Beauty, personalized skin care for clinical transformation. Glo Skin Beauty is a healthy combination of fragrance and results-driven ingredients.  Find Glo Skin Beauty at Salon & Spa De Crist today!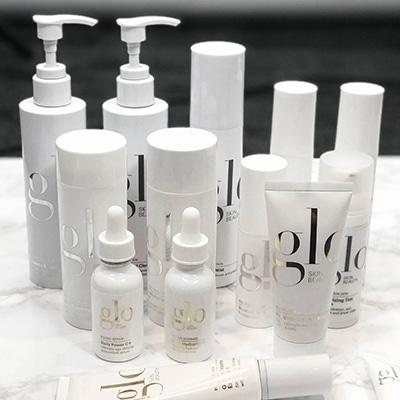 What are the upcoming trends in the skin care industry? 
Licensed esthetician, Becky, has a passion for trends and changes in the skin care industry. We asked her what were the main trends she was seeing.
"The younger generation is very results-driven and wants instant gratification. There is always new technology including micro-needling. Even though micro-needling has been around for about six years, the procedure is still rising in popularity because of its effectiveness." 
Get Healthy, Radiant Skin 
We all want to have clear skin that looks beautiful and healthy! If you have struggled with getting rid of blemishes, dark marks or fighting aging signs, such as wrinkles and deep lines, you simply need to start following a good skin care routine. It can sound like a lot of work, but it is a lot easier than you might realize. With these tips from our expert, licensed Esthetician Becky, and products that can be found at Salon & Spa De Crist, your journey to a healthier you can start today. Visit our website for more information!